Holy Family Catholic Foundation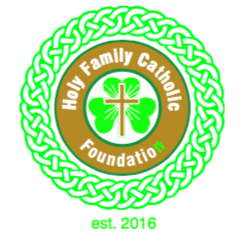 The Holy Family Catholic Foundation (HFCF) was created with the mission of providing support to the Holy Family Catholic Church and School of Hannibal, Missouri.
With the support of your charitable giving, generations of students can continue to benefit from outstanding academic programs, excellent extracurricular activities, and updated facilities. All these gifts stay within the local community to benefit current and future students.
Ways to Give
Cash
Gifts of Stock
Memorial or Tribute Cards
End of the Year Gifts
Gifts of Real Property
Matching Gifts
Planned Giving
What your Gift Can Support
Student Sponsorships
Building Maintenance and Improvements
Athletic/Music Departments
School Library
Update Technology in the Classrooms
Endowment Scholarships
How are Gifts Distributed?
The HFCF Board of Trustees votes to determine how/when donations will be dispersed.
Specifically earmarked funds will be distributed according to donor wishes.
When to Give
The HFCF accepts gifts at any time during the year.